We're always adding to our team of international and local farm operators, agronomy experts, location managers, and skilled office staff.
Did you know we employ nearly 300 people during peak periods? We're also proudly diverse, with team members from Australia, France, Germany, South Africa, Ukraine, the United Kingdom, and the United States working as managers, equipment operators, logistic coordinators, truck drivers, software specialists, agronomists and financial and legal experts. Much of our international team is seasonal, with terms ranging from nine months to two years. We continue to see a steady rise in employees seeking permanent residency.
Monette Farms has developed exacting policies to ensure safety, respect, collaboration, and career progression. Regular one-on-ones with our staff are standard, and we encourage constructive and developmental conversations. Our goal is to promote from within, and leadership development is at the forefront. Employee retention and career fulfillment are the ultimate end goals.
Our overall compensation package is a step beyond competitive. People are our most valuable assets, and we take sincere pride in giving them the care and attention they deserve. Additionally, our health benefits (extended medical, dental, etc.) were recently overhauled to ensure competitiveness in coverage and premium cost. It was also put in place to accommodate the growing number of employees with families, whether primary earners or not. We share costs with our staff and reward longer-tenured workers by paying 100% of health and dental costs.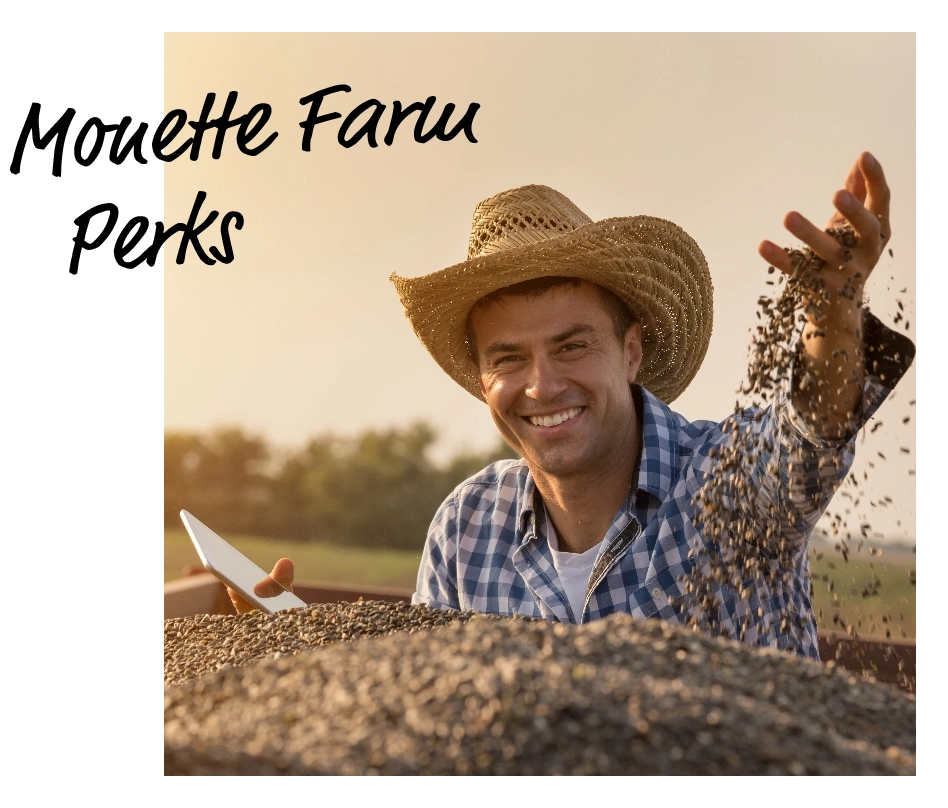 "To me, it's the teamwork of different people and cultures that amazes me. It makes us stand out from the rest, and the sky is the limit !"
– Christian, Farm Manager
Collaborative teamwork is essential to the success of Monette Farms. We encourage open communication between team members to contribute their knowledge and expertise. Team communication helps us identify potential areas of improvement and develop strategies to address them. We understand that by working together we can achieve greater results than one individual could alone.
By using the latest technology and techniques, we're able to ensure that our operations are running smoothly and effectively. Monette Farms also use data-driven decision-making to ensure our operations run at maximum efficiency. Our team is highly trained in the latest farming techniques, which means we're able to provide the highest quality products and services as efficiently as possible.
Monette Farms is committed to personal and professional growth. We provide training and development opportunities to help employees reach their full potential. We understand that by investing in our employees, we invest in a more successful workplace for everyone.
At Monette Farms, "getting the job done" means working hard and efficiently to ensure all tasks are completed on time and to the highest standard. It means being proactive in finding solutions to problems, enabling teamwork to achieve results, and being willing to go the extra mile to ensure the job is done right.
Our Core Focus
Passion to efficiently produce proteins.
Interested in joining our team?
Simply complete the form and we'll be in touch with further steps!